CasioFX750P
From Hackbox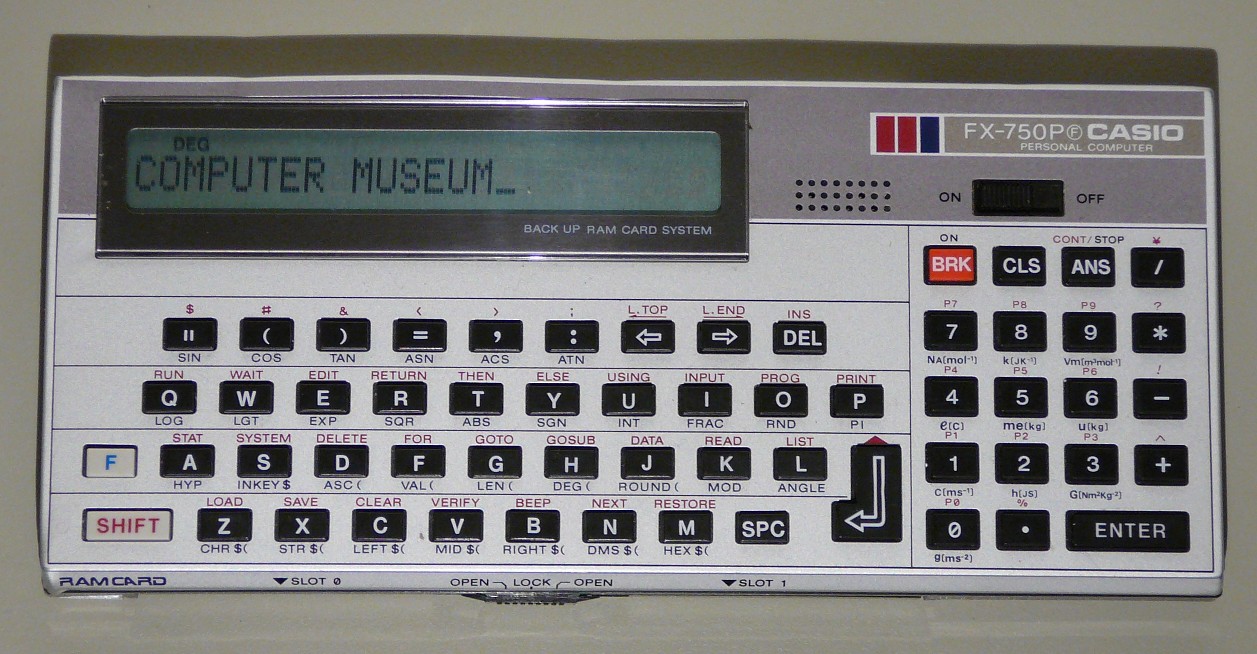 Specification
Casio FX-750P Pocket Computer
2 cards of 4K RAM
Origin
Donated by a friend around 2000.
Condition
Working condition.
Complete with simili leather bag.
Case is somewhat damaged (bended).
Even though the battery cover is in place, it doesn't hold the batteries properly. Some tape is required to hold them tight.
Sometimes the screen shows some characters as all black. Sometimes it doesn't even power on. But fiddling with the batteries fixes it.
Done
Installed new batteries.
To Do
Fix the batteries so they hold tight and it works reliably.
Data Exchange
Currently not possible.
Demo
Make a sound:
 BEEP

Or a high pitch sound:
 BEEP 1