TRS80III
From Hackbox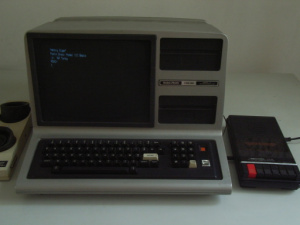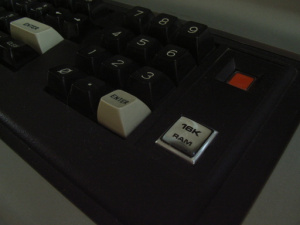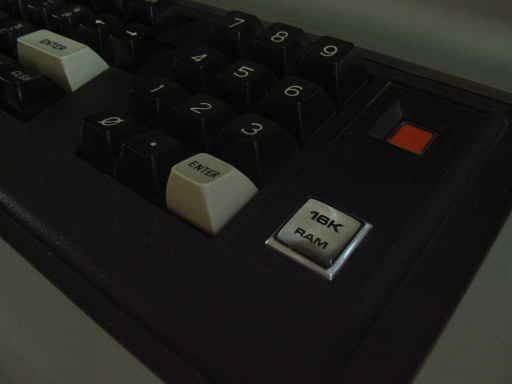 Specification
TRS-80 MODEL III Micro Computer MATRA-TANDY model no. 262-1062 Serial no. 002076
16K RAM No disk drives Realistic CTR-56 tape recorder
Origin
This was the first computer I used. It was bought for my older brother in 1983.
Condition
Has original (optional) anti-glare screen.
After some time the left side of the screen image becomes a bit 'folded'.
Has original tape recorder, but the cable is lost. It is not impossible that the original box still exists (need to search for it).
The cassette cable is simple to assemble yourself (jack plugs for mic/ear/motor to DIN), it did only the ear.
I successfully loaded some programs from old tapes, although most gave errors.
Connecting to a PC using PlayCAS, I was able to run some binary games.
Usage hints
Switch to 500 baud:
>POKE 16913,0

Load and start a binary program from cassette:
>SYSTEM

Type the first letter of the file name
*? X

Wait for loading, the run it:
*? /

Load a basic program from cassette:
>CLOAD

Wait for loading, the run:
>RUN

While loading, stars appear. A fixed star is always there and a blinking star which means it's loading. You need to tune the volume. A C means the volume is to high, no star blinking star means it's too low.