Expo2010
From Hackbox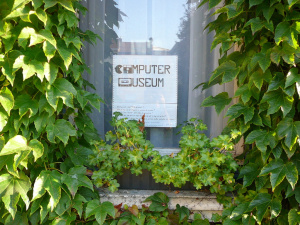 The exhibition is closed now but visits can still be arranged if sufficient interest and for a smaller set of items. The below if for historical reference.
Exposition 2010 (passed)
Since 2000 the collection of old hardware has been stored on my attic.
In 2010 I decided that after 10 years it was time to do something useful with it so I set up an exposition. Now, the most interesting and working pieces of the collection are on display in my living room.
Anyone interested is welcome free of charge but please contact me in advance to make an appointment so I can set things up a bit. Don't wait too long...some day it will start to bother me and I'll box everything again for another 10 years.