MacSE
From Hackbox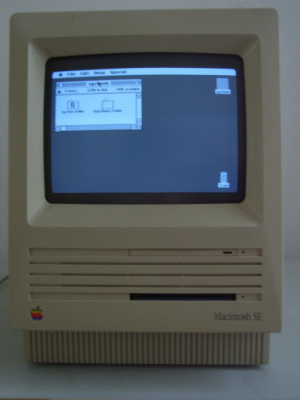 Specification
Apple Macintosh SE, 1Mbyte RAM, 800K floppy, 20MB hard disk
Condition
Boots from floppy.
Hard disk not detected.
Done
connected external mac formatted scsi HD => not detected
To Do
upgrade RAM to 4Mbyte. There are four 30pin simms of 256K each. Replace them by 1MB simms (I have plenty of them from PCs).
swap HD with the one from the MacClassic.